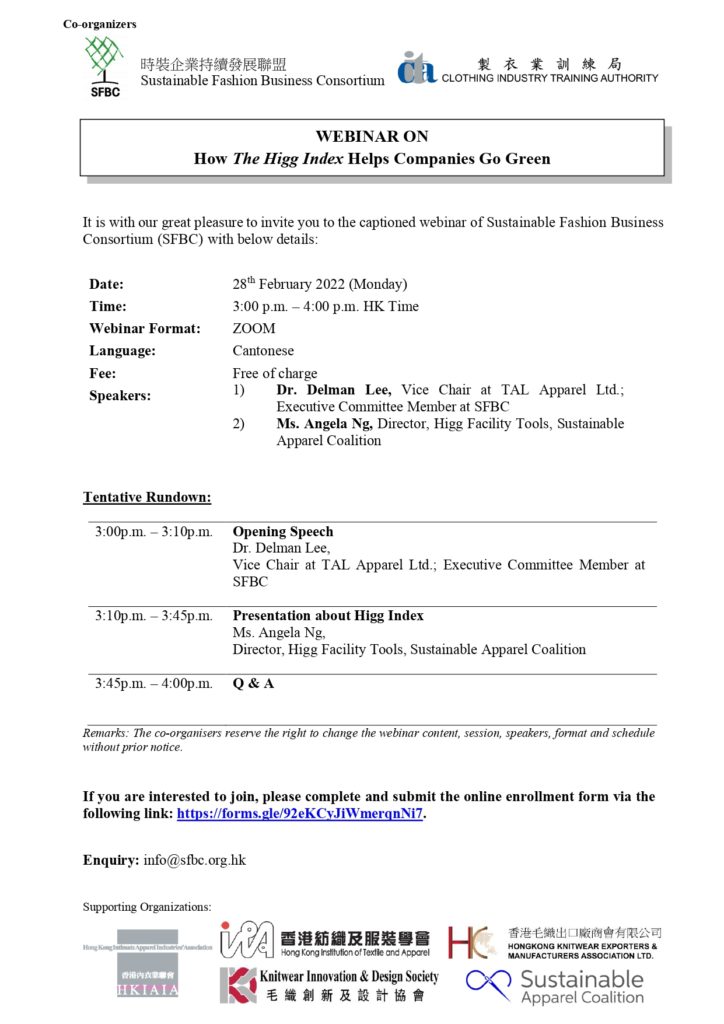 SFBC will organise a zoom webinar on 28 FEB afternoon. This webinar is co-organised with the Clothing Industry Training Authority with details as below:
Webinar on How The Higg Index Helps Companies Go Green
Date: 28 FEB 2022 (MON)
Time: 3:00 P.M. – 4:00 P.M.
Webinar Format: ZOOM
Language: Cantonese
The webinar is free of charge. Please register online to join: https://forms.gle/92eKCyJiWmerqnNi7. (CLOSED)
Click HERE for more details.
(**UPDATE: The webinar has been successfully held and the ppt from Sustainable Apparel Coalition (SAC) can be found in the following link: SFBC Webinar_SAC_How the Higg Index Helps Companies Go Green_Feb 28 2022)